Located in the southwestern part of the Eastern Fourth District at Kobe port, it has a Pier with a total length of 214 m that can be berthed with a D / W 80,000-ton class ship.
There is area of 16,024 ㎡.
We have silo with storage capacity of 120,000 t and soybean sorting facility, with controlled temperature warehouse, belt conveyor for conveying raw materials to adjacent factory, truck yards for shipping, etc.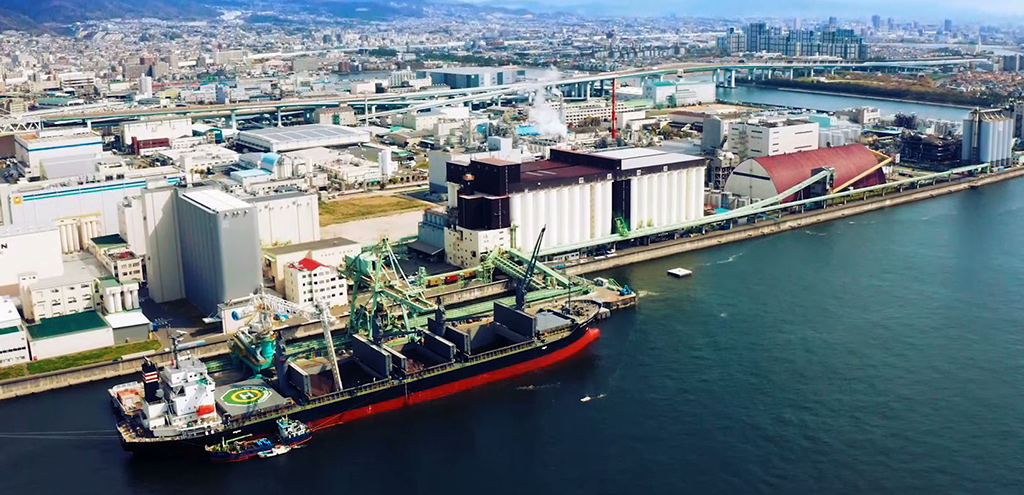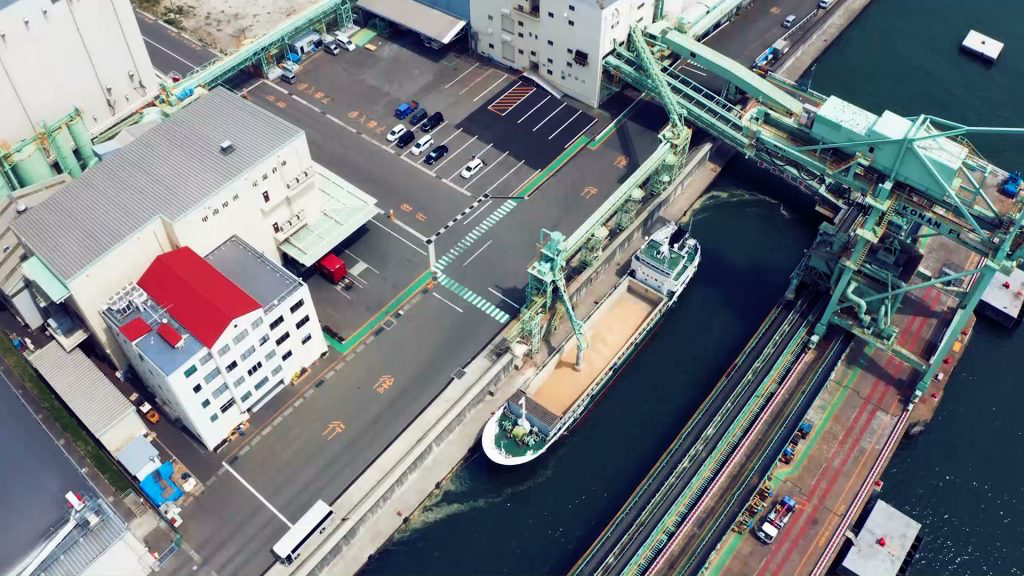 It is characterized that pier facility can unload cargo from vessel and load cargo to coastar at the same time.
It functions as transport base in western Japan.
Function of Eastern Fourth District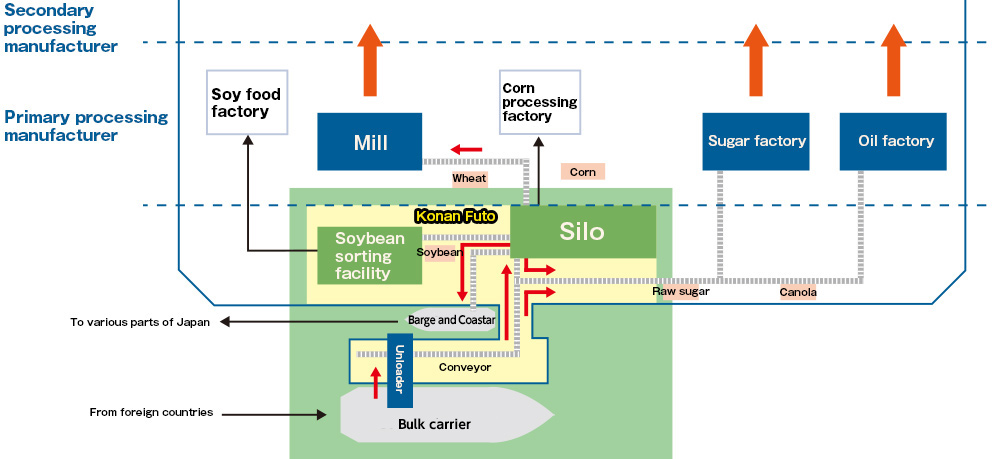 Function of Konan Futo